After what seems like an eternity for many, UK marketing budgets are finally on the rise. When the COVID pandemic first hit the global economy, many variable costs came under the gaze of company accountants looking at ways to quickly cut costs in the event of falling productivity, sales, and profitability. Inevitably, marketing and promotion took the brunt of these cost cuts in most sectors of the economy. Areas particularly badly hit were the leisure and sports industries, pubs and nightclubs, and restaurants without take-a-way services which were forced to close altogether   
However, good news and good times are seemingly just around the corner as businesses large and small start to plan their marketing budgets for the months ahead and look at ways to maximize the income from the pent-up demand of consumers stretching back to March 2020. Growth in consumer spending leaped to life in late spring as retailers started to open their doors and there has been much written in the press regarding the unprecedented growth in luxury item sales as many richer individuals profited from the lockdown.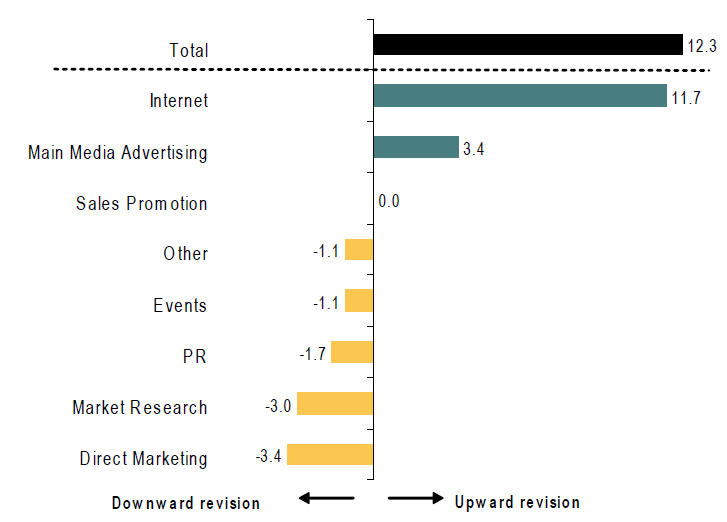 The latest quarterly IPA Bellwether report for quarter 2 in 2021 shows that one of the biggest areas of growth in terms of marketing spend is in online advertising which is growing at over 10%. It may take a while for total expenditure to get back to the pre-pandemic levels, but from any standing start, and 10% growth is an impressive statistic and sends out all the right signals to a sector hit so hard and so quick by the slashing of budgets.
Research carried out by Piranha Digital, which are web design companies Lancashire shows that whilst their spending on digital advertising was hit hard, many companies continued to invest in their online presence and maintained high levels of activity in organic search engine optimization, content marketing, and PR. Perhaps these areas are seen as long-term investments and not as easy to turn off and on as is the case with digital display advertising and Google Ads. These are also areas of marketing that are easier to manage and deliver from home during the work from home advice sent out by various governments.
A couple of areas that are unlikely to show significant recovery during 2021 will be corporate hospitality, events, and business exhibitions. Restrictions on international travel are likely to push back the recovery of this sector, however, many in these sectors are looking at virtual events and virtual exhibitions as a way to bridge this gap in revenue until international travel is back on the agenda
Preston Digital Agency has also noticed this upward trend in confidence with clients returning to the office and making growth marketing plans. Over the subsequent 18 months, Piranha anticipates digital advertising expenditure growth growing by 3% in 2023 once the united kingdom marketing economy has recovered from the pandemic-related financial losses, and then the growth of 1.3% and 2.5% in 2024 and 2025, respectively. All in all, after a bleak year, things really are looking up for the digital marketing sector and for website design companies in Preston.